Robotic Process Automation Implementation
What is Robotic Process Automation?
Robotic Process Automation is the technology that allows anyone today to configure computer software, or a "robot" to emulate and integrate the actions of a human interacting within digital systems to execute a business process. RPA robots utilize the user interface to capture data and manipulate applications just like humans do. They interpret, trigger responses and communicate with other systems in order to perform on a vast variety of repetitive tasks. Only substantially better: an RPA software robot never sleeps, makes zero mistakes and costs a lot less than an employee.
What is UiPATH?
UiPath is the leading provider for RPA software.   Founded in 2005 in Romania and is one of the fastest-growing RPA vendors.  The design studio is based on Microsoft's Workflow Foundation, and design is with Microsoft Suite components that garner high usability marks. UiPath Studio provides multiple methods to organize activity and tasks that cover a range of skills. The platform easily handles attended robots developed by employees as well as unattended robots that can handle large-scale processing.
UiPath – RPA software leader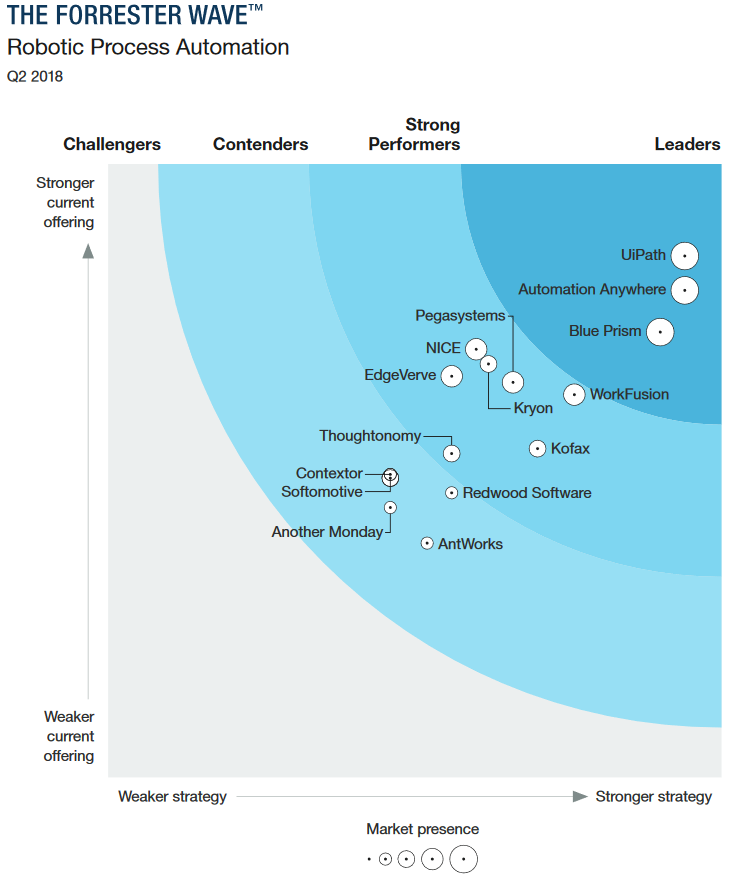 Build a competitive edge with RPA